The Right Sandblasting Nozzles for Your Business
If you run a sandblasting business, you almost certainly use a wide range of sandblasting nozzles. Whether you are sandblasting cars, buildings, or other surfaces, it's important you have the right nozzles for the job to allow your team to work with precision and care.
Malyn Industrial Ceramics, Inc. has the ceramic sandblasting nozzles you need. We supply a wide range of standard and custom nozzles for sandblasting purposes. Our ceramic nozzles are available in a number of different materials and sizes. Please call us today to learn more about our full selection. We would be happy to help you find the right sandblasting nozzle for your needs.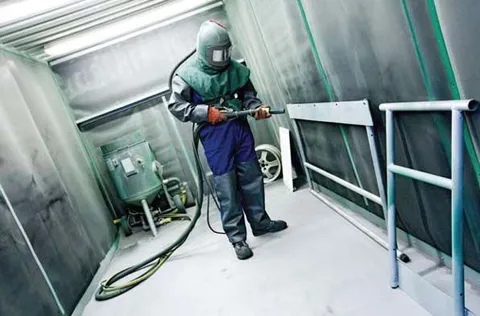 A Wide Range of Ceramic Sandblasting Nozzles
If you need nozzles other than sandblasting nozzles, know that we have those too. Visit the other pages on this site to learn more about the nozzles we have available:
Other Products
Order Your Abrasive Blasting Nozzles Today!
We also offer shot peening nozzles, pressure blast nozzles, and custom nozzles.
Let Malyn Industrial Ceramics, Inc. help you find the nozzles you need for your business. Contact us today to learn more about our offerings and place your order.