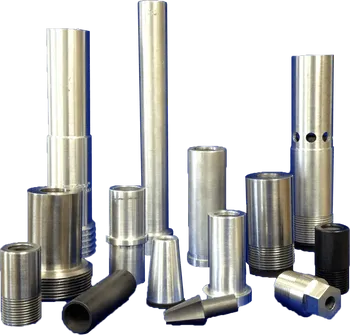 Wide Selection of Blast Nozzles
Malyn Industrial Ceramics, Inc. offers a full range of blast nozzles with varying blast patterns for many applications. Choosing the right blast nozzle is simply a matter of understanding your particular job and the variables that affect the cleaning performance. If you have any questions on any of our blast nozzles, contact is to learn more.
We offer blast nozzles capable of the following blast patterns:
Straight Bore: Perfect for part cleaning, weld seam shaping, and a variety of cleaning tasks (handrails, steps, grillwork, carving stone, and more), these nozzles create a blast pattern that is tight for blast cabinet work and spot blasting projects.
Venturi Bore: With a wider blast pattern, the increased abrasive velocity makes Venturi nozzles the right choice for blasting larger surfaces.
Wide Throat: The wider throat and large diverging exit bore results in a 60% larger pattern with lower abrasive use.
If you are in need of a custom blast nozzle or don't see what you are looking for, our experienced professionals will work with you to help find the precise products you need.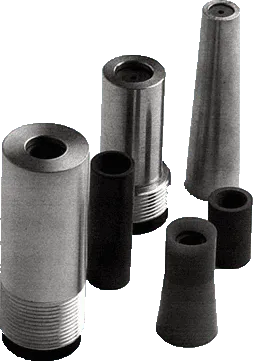 Blast Nozzles for Just About Any Purpose
No matter what you need blast nozzles for, we can work with you and help you find what you need for maximized production and efficiency. We can help you find the following types of blast nozzles:
We also have the ability to provide you with custom blast nozzles, so if you are having trouble finding exactly what you need, give us a call and we will be ready to help.