AMERICAN-MADE SANDBLASTING NOZZLES & MORE
If you are a distributor or work as an Original Equipment Manufacturer (OEM), our products will be the perfect match for you. We manufacture nozzles and inserts in all sizes and bore measurements to meet your specific needs. Our nozzles are commonly used in sandblasting equipment, pressure blasting, abrasive blasting, and more. Get your sandblasting nozzle today!
Rely on us for Abrasive Blasting Nozzles
We work with you! If you can't find what you need on our product list, just give us a call! We would be more than happy to make something custom to meet your needs. Remember to choose us when you are looking for sandblasting nozzles, abrasive blast nozzles and many other kinds of nozzles!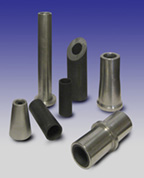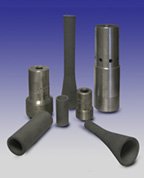 OUR PRODUCTS
Contact us today for more information about our products.