QUALITY • SERVICE • PRICE THE MALYN DIFFERENCE!
QUALITY • SERVICE • PRICE THE MALYN DIFFERENCE!
QUALITY • SERVICE • PRICE THE MALYN DIFFERENCE!
BORON CARBIDE NOZZLES & INSERTS
Our boron carbide nozzles and inserts are all made in America, as all of our products are. The nozzles have been used for distribution and OEM purposes, and we can custom make a nozzle for your specific application. We offer pressure blast nozzles, sandblast nozzles, abrasive blast nozzles and more.
TUNGSTEN CARBIDE NOZZLES & INSERTS
Tungsten is a scratch-resistant material, making it perfect for your nozzle and insert parts. Our tungsten carbide nozzles can outlast nozzles made from aluminum, and we are confident we can create the correct bore and size that you need.
CUSTOM SERVICES
Although we have an extensive product line, if you cannot find the measurements and shape you need for your nozzle, simply contact our team and let us know. We specialize in custom ceramic nozzles and inserts because it is our goal to meet the needs of our customers.
Custom Nozzles, Sandblaster Nozzles, Pressure Blast Nozzles & More!
Malyn Industrial Ceramics, Inc. supplies distributors and Original Equipment Manufacturers (OEM) with quality and durable nozzles and inserts for a variety of applications. For more than 30 years, Malyn Industrial Ceramics, Inc. (MICI) has been supplying loyal customers with the custom nozzles and parts they need. We are proud to offer a wide variety of nozzles and products for your business. From boron carbon nozzles to tungsten carbide nozzles and inserts, we can manufacture exactly what you need. This is our 30th year in business, and we are not stopping anytime soon! Choose a reliable product that is American-made and built to last.
PROVIDING AMERICAN-MADE, HIGH QUALITY PRODUCTS SINCE 1986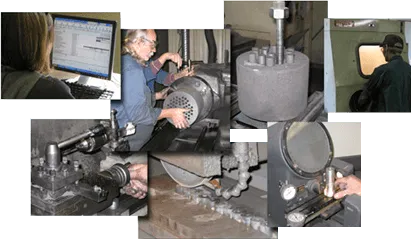 Pressure Blast, Shot Peening, Carbide Blasting Nozzles & Much More!
Our custom designs and services have helped many companies to get the precise size, material and style of nozzle that they need in order to put the finishing touches on an item. Malyn Industrial Ceramics, Inc. is a family-owned business, and we are proud to offer custom nozzles. No matter what application your product is for or whether you need sandblast nozzles, shot peening nozzles or pressure blast nozzles, we can make the products you need with care and precision. Rely on us for your shot peening nozzles and much more!