Custom Nozzles for All Types of Machinery
Running a successful business requires a lot of moving parts to work in unison. So when you're on the job site and you have a broken or malfunctioning part of an integral machine, call Malyn Industrial Ceramics, Inc. Our team specializes in designing and building custom nozzles for a variety of clients. This way you can get back to business in no time.
Give us a call and let us know what size and shape nozzle your equipment requires and we'll make the perfect custom nozzle to fit your equipment. When you trust Malyn Industrial Ceramics, Inc. with this important task, we won't let you down. We continuously deliver flawless results at the most affordable prices. It's no wonder we're one of the most trusted custom nozzle manufacturers nationwide.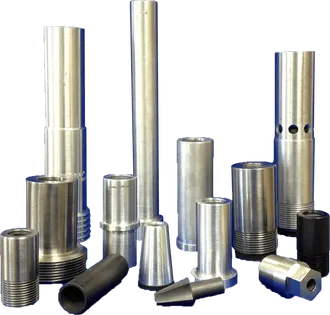 We Specialize In Creating Custom…
To order a custom nozzle or any of the nozzles mentioned on this page, pick up the phone and call Malyn Industrial Ceramics, Inc. today at 716-262-8357!