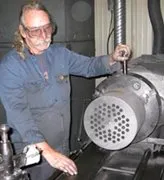 CUSTOM BORON CARBIDE NOZZLES & PARTS
We can make the boron carbide parts you need to your exact specifications and measurements; your parts will be seamlessly integrated into your machine or system. We make it easy for distributors and OEMs to order the custom parts they need. We can even ship your order right to your work site!
Take advantage of the longer life and lower cost per use of boron carbide by having the team at MICI custom manufacture your desired parts to your exact specifications.
CONTACT US
Please get in touch with us today to learn more about our custom boron carbide nozzles and parts. Our sales representatives would be happy to discuss your custom parts needs with you. Contact us today to learn more and place your order.