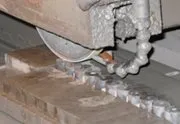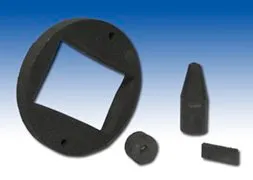 SANDBLAST NOZZLE MANUFACTURING ALONG WITH DIAMOND GRINDING &
GRAPHITE SERVICES
Our grinding and machining services are perfect for industrial applications. Our diamond grinding service can be used to successfully cut and grind extremely hard materials, such as carbide cutting tips, nozzles and more. We use precise workmanship to ensure that your product is completed to your specifications.
Malyn Industrial Ceramics, Inc. is an industry leader when it comes to graphite machining services. Our work is precise and safe. We work on graphite and carbon deposits and our state-of-the art technology and equipment allows us to get your job done right.
NO ORDER IS TOO SMALL FOR US!
Please get in touch with us today to learn more about our grinding and machining services. Our sales representatives would be happy to discuss your needs with you in order to point you to the right product selection. Contact us today to learn more and place your order.